I'm sure you've seen the beauitful yarn and felt wreaths all over Pinterest.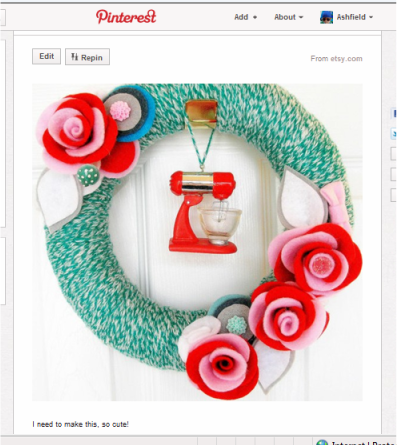 This is one of my favorites, and I am dying to try and make one.
My problem right now is finding a foam wreath form. For some reaon all the craft stores around me are out. Grrrr!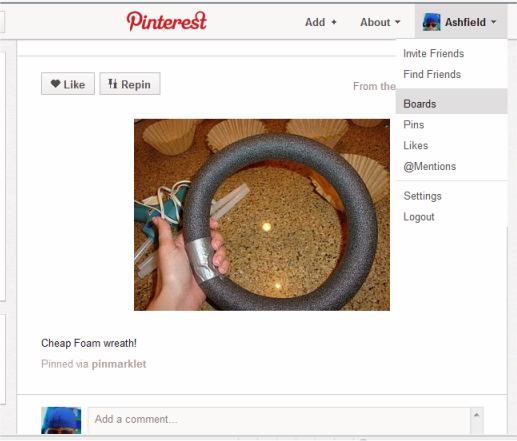 I was getting pretty frustrated, but then I stumbled upon this pin explaining how you can just use pipe insulation from the hardware store and duct tape. Cut the pipe insulation to your desired lenth, then tape the ends together for a cheap (less than $2) foam wreath form!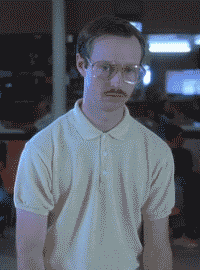 This was me when I saw this "awesome" tip.
I ran to the Home Depot down the street and bought a 6ft long pipe insulator and got back home as fast as I could. I was SO excited to get home and get started with my awesome beautiful yarn wreath!
The verdict?!
Keep the pipe insulation on the pipes guys. My wreath turned out a weird tear drop shape instead of round, plus they're pretty flimsy so I highly doubt they would store well.
I didn't take any pictures of the one I made (I hadn't come up with my blog idea yet or I would have), I didn't even bother to cover it with yarn, but if I had, this is what it would have looked like...
Not so great right?
I still had some trouble hunting down some foam wreath forms the right size and thickenss (I like them a little thicker), so I actually ordered straw wreaths for about $3.50 each from joanns.com. They should be here in about a week, and I will post my results when I get them!
*I want to add that my original inspiration for wanting to make one of these wreaths was seeing a beautiful bumble bee inspired wreath my friend Amber made:).
If you have any suggestions, a pipe insulation turned wreath success story, or want to show off your craftiness, leave a comment or a picture!